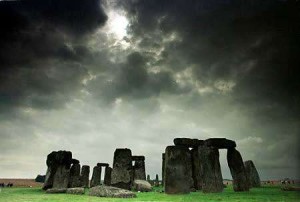 If your gaming group is anything like mine, rituals are the most under utilized aspect of 4e. Since the release of the newest edition of D&D, I'm not sure if one of our PCs has ever used a ritual. For me, this is because I've played PCs who aren't trained in ritual casting for our long term games. When I have played PCs who have the feat, it's been for one-off Dungeon Delves, which don't normally require the use of rituals to progress through to the end.
Recently I've been considering skill challenges from the perspective of a PC and how players can make skill challenges more fun for themselves. You can only make so many Diplomacy or Perception checks before you start getting bored. If your PC is heavy on knowledge skills you may find that you have nothing to do or don't feel qualified to fully participate in the majority of skill challenges. So you settle with assisting those PCs who are trained in the relevant skills.
Rituals provide PCs with options. Through the creative and inventive use of rituals, PCs can expand their usefulness in skill challenges and increase their level of participation in the game. Suddenly, your Wizard is making Arcana checks instead of Streetwise checks and reaching the same result. The versatility that rituals provide for characters trained in their casting is something that needs to be explored and exploited. Otherwise you're allowing opportunities to be squandered and aren't playing you're character to his full potential.
As the DM, how do you respond to PCs using rituals during skill challenges? It's easy to quickly say no, it won't work or you don't have time. PCs may catch you off guard as you haven't prepared for this possibility. In these cases, pause and remember these two points. 1) 4e D&D encourages you as the DM to say yes. 2) Rituals have an in-game gp cost, so the PC isn't making this option lightly. So say yes and reward them. When Seek Rumour is used it could be a great time to drop in some plot hooks that aren't central to the current skill challenge, just to tease your PCs. Feat of Strength could cause any NPCs who witness the act of strength to view a PC who is physically weak as a threat.
Listed below are five rituals (all level 8 and lower) that if used correctly may turn the tables during skill challenges and allow your weak or socially awkward character to suddenly excel.
Seek Rumour
Streetwise checks normally take a few hours to complete. They involve gathering information from criminals, drunk bar patrons, nobles or just being in the right tavern at the right time. All of this takes time and the relevant social graces to fit into the environment where the information is present. Seek Rumour allows a PC to make an Acrana check and learn the same information in 30 minutes. Suddenly your stoic or book-wormish Wizard is pulling his weight and discovering the relevant leads in half the time as the party Rogue.
This ritual presents the DM with a great deal of options. First, a successful check should count towards the overall success of the skill challenge and second, it should provide the relevant information. It can be used to do much more than this including plot hooks, side adventures and integrating character backstories. A PC's decision to use this ritual is license for the DM to be creative and spontaneous during the game. A failed check can be just as fun as the PC will still learn something, possibly even a red herring.
Feat of Strength
The party has retreated and is barricaded behind an aging keep door. The Fighter is unconscious and the enemy is now pounding on the door attempting to get through. While the party leader seeks to revive the Fighter and the Wizard is preparing a teleportation ritual you realize that if the door isn't reinforced none of it will matter. The problem is you only have a 10 Strength. With the Feat of Strength ritual, that might not be a problem. This ritual allows you to gain a bonus on your next Strength check and it's based on a successful Nature check.
Discern Lies
There are times when the PCs know they are going to be lied to, by a professional. Even if the PCs have an expert like Dr. Cal Lightman present, it won't help them. At times like this a little divine intervention is called upon. Discern Lies makes lying in your presence almost an impossibility. When this ritual is in effect, you use your Religion check made at the time of casting as a bonus to your Insight check. That's a bonus that can't be understated. This is a level 6 ritual and it's fair to assume that any Cleric casting it would have a +12 bonus to their Religion check (+5 trained, +4 Wis, +3 half level). As Insight is also Wisdom based that same Cleric would have a +7 untrained, making the base modifier to the roll a +19 (+24 if trained). Lie to me now.
Excavation
There are times when not being a strong character simply means there is nothing for you to do. You would only slow down the efforts to build fortifications, you would tire to quickly or become injured. However, with a simple Arcana check you can do the work that took a hundred man-hours in just moments. What's further, you won't even have broken a sweat for your efforts. The life of a disciplined mind has its rewards.
Inquisitive's Eyes
The Inquisitive's Eyes ritual pairs nicely with Seek Rumour. Again an Arcana check is made in lieu of Streetwise. This ritual allows the PC to see back in time over 8 hours and witness the events that took place first hand. Now you don't need to track down pesky NPCs who may want a favour for their information, assuming you can even find them. You've witnessed the event, you know what happened.
This is our first look at rituals and skill challenges. We'll continue this series with more rituals that can be used in challenges and articles on how DMs can incorporate rituals to be used in skill challenges in the coming weeks.
Between now and then we want to hear how you've used rituals in 4e and how they have affected your game.

Looking for instant updates? Subscribe to the Dungeon's Master feed!