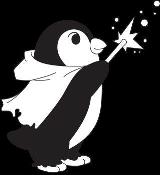 Attention Toronto gamers, Spellstorm is less than two weeks away. The event list is up and registration is underway. For those interested in Living Forgotten Realms (LFR) adventures, there are plenty of options for new and experienced players. If you're new to LFR play or you're interested in starting a new PC at level 1, the MINI story-arc is a great place to begin. The entire MINI six-game story-arc is offered during the convention. If you're more interested in a regular LFR experience, the SPEC 2-1 adventures provide opportunities for you to try your hand at level 1-4, 4-7, 7-10, or 11-14.  The Special adventures are available only during convention play, so these are games you' ve never played before and are not likely to have the opportunity to play again for some time.
Spellstorm 2010
February 19 – 20, 2010
Toronto, Ontario, Canada

Start Time: Friday, February 19, 2010, at 2:00 p.m.
End Time: Saturday, February 20, 2010, at 11:55 p.m.
Location: Ryerson University – Oakham House – 55 Gould Street
The convention organizers are looking or more DMs. If you're an experienced gamer and plan on attending, please consider sitting behind the screen for at least one slot this February. For every game you DM you'll get to play one slot for free. See the update notice below for more information.
Spellstorm 2010 Update

We have posted the adventures that will be run during Spellstorm. These specials are only available for convention play and are offered at every level band including Paragon level. We'll be throwing in some Mini adventures so there will be a lot of choice and opportunity to build up some new (1-4 level) characters over the weekend.

If you haven't been to the site since we posted the adventures I suggest that you do so as you may find that you have signed up for the same adventure multiple times.

Spellstorm signups have really picked up in the last few days and I am sure this is due to all of your word-of-mouth and flyer distribution! So thanks to all of you that took that on. Also, thanks to those of you that have signed up to DM an adventure or more.

However we are experiencing a shortage of LFR DMs to cover the sign ups that are up already. And we expect many more to show up to play without signing up through Warhorn. So, we are looking for more DMs to volunteer for at least one slot.

As a DM reward you will get one slot of free pay for every slot you run. If you are hesitant about volunteering to DM because you wanted to play that adventure, you do get the opportunity to run the specials in a home game as a slot zero.

Over the next week or so, we'll be shuffling some games around depending on the demand for the level and the availability of DMs. Our first priority is to make sure that everyone gets to play the adventure they signed up for. If you are considering volunteering but something is holding you back just let me or Dominic know and we can try to make it work for you!

If you are interested in volunteering or you have any questions please contact Stephanie or Dominic.

See you at Spellstorm!

Stephanie Amann
Here's a list of which events are offered in each time slot. This information is also available on the Spellstorm 2010 website.
Friday, February 19

Saturday, February 20

Slot 1

Slot 2

Slot 3

Slot 4

Slot 5

2:00
6:30
7:00
11:30
9:00
11:30
2:00
6:30
7:00
11:30
MINI 1-1 Stirring the Embers (part 1 & 2)
(levels 1-4)

x

x

x

x

MINI 1-2 The Burning Scent of
Perfumed Swords
(levels 1-4)

x

x

MINI 1-3 Building the Pyre
(levels 1-4)

x

x

MINI 1-4 Coaxing the Flame
(levels 1-4)

x

x

MINI 1-5 Pyrophobia
(levels 1-4)

x

SPEC 2-1 H1 The Scourge of Scornubel
(levels 1-4)

x

x

x

x

x

SPEC 2-1 H2 Dogs of War
(levels 4-7)

x

x

x

x

x

SPEC 2-1 H3 The Morninglord's Laughter
(levels 7-10)

x

x

x

x

x

SPEC 2-1 P1 Blinking Eye of Fire
(levels 11-14)

x

x

x

x

—

—

—

—

—

—

DINO-PIRATES OF
NINJA ISLAND (True20)

x

Epic Munchkin

x

ETHNIC FOOD COURT
RESTAURANTEUR

x

Holy Wars (Tabletop Wargame)

x

Mission Impossible (Traveller)

x

Munchkin Quest

x

Resolute (Call of Cthulhu)

x

Special Delivery (Traveller)

x

UNIVERSITY: THE GAME OF
HIGHER EDUCATION (Indie RPG)

x

Looking for instant updates? Subscribe to the Dungeon's Master feed!