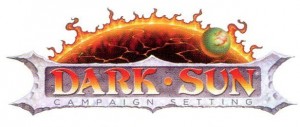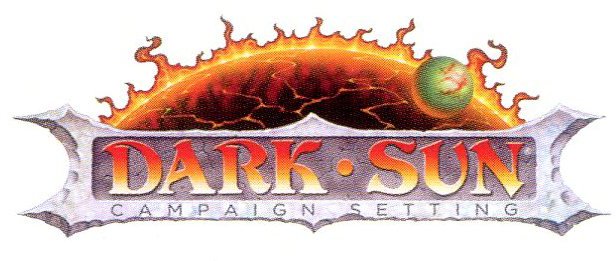 Dark Sun is coming later this year. In anticipation of the release of the next 4e campaign setting I've been doing my homework about the campaign setting. I never played Dark Sun when it was originally released, nor did I even purchase the box set. Though the setting looked interesting I never made the decision to get myself a copy. As a result I've apprehended Ameron's copy and have been doing some reading.
Athas always appeared as a very savage, destructive and hard land. This is what the artwork has led me to believe, reading other people's thoughts on the setting and of course reading through the source books themselves.
Over the next few months you can expect to see some of our thoughts on Dark Sun. Where we think the 4e release of the campaign setting will go. The original Dark Sun applied some specific rules that didn't apply in other settings. These dealt mostly with character creation and it will be interesting to see how these changes will work in 4e. Of course there may be no changes at all.
What I wanted to share today was how much the language of Dungeon's & Dragon's has changed over time. The original Dark Sun campaign setting was released during the AD&D 2nd edition and as I've been reading through the campaign book I realized just how much the terminology of the game has changed. I'm not just talking about THAC0 or proficiencies. Character creation, classes and races are really very different from the current version of the game.
Now please understand my object here isn't to start an edition war. There is nothing wrong with any of the earlier editions of the game. I'd like to think that I could go back to playing the earlier editions with minimal difficulty. I'm not sure if I would enjoy the experience but there is certainly a great deal of nostalgia in looking at where D&D has evolved from.
As we talk about Dark Sun over the next few months I hope that those who have played in the campaign setting previously will provide their insights into where they think the 4e version of Dark Sun is going.

Looking for instant updates? Subscribe to the Dungeon's Master feed!