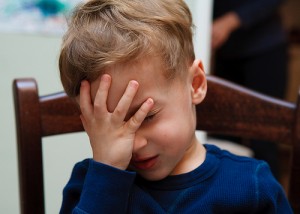 DMs aren't perfect. There I've said it. Any DM that claims he's never made an error when running a game is lying. Even the best DMs make mistakes. Over the years I've made plenty of errors while playing D&D. I've found that the best thing to do in these situations is to try and learn from the experience. So today I'm going to share with you the 5 biggest and most egregious errors I've made as a DM. I think you'll find that these are fairly common mistakes made by DMs across the board.
By sharing my mistakes I'm giving you a chance to learn from them, ideally so you'll never have to experience these firsthand at your game table. I try to turn every mistake, every error into a learning opportunity. Once the error's been made there's often nothing you can do about it. But if you can learn from the experience then you are less likely to make that same error again. This is a good philosophy to follow in your job, your personal life and when you play D&D.
This article is blog post 404 at Dungeon's Master. While discussing what to do to mark our 400th article we kept coming back to the idea of tying in the internet errors 400, 403, 404, etc. into this milestone. Eventually we decided to talk about error we've made in D&D. We share our mistakes to help other gamers avoid them – not something we're likely to find in the rule books "404 Error, page not found… in the DMG."
1. Overestimating the party's strength
Wizards of the Coast does extensive play-testing. Just because you think an encounter looks weak or unbalanced, don't fudge the numbers. If the product made it to print assume it's been play-tested and it's right.
One of the biggest errors I made as a DM since 4e was release was my first go at running an Epic Dungeon Delve. In order to spice things up I decided to add one more monster to the 3-encoutner adventure. The idea was that this monster would move between the rooms and assist the other monsters already printed in the adventure. My rationale for making this adjustment was that I thought a) the monsters were too weak and b) the players were exceptionally experienced and would welcome the challenge. The result was terrible. My extra monster only acted twice in the first encounter, but it tipped the balance way over to the monsters' favour. The PC were decimated in the first encounter and the players were angry that I tampered with the adventure as it was written.
I've taken a lot of heat for this misstep and I've kept it in the back of my mind when I've DM'ed ever since. Now I follow adventures as written when playing from a printed source and when I'm building my own encounters I carefully follow the guidelines for creating balanced encounters set out in the DMG.
2. Predicting the players' actions
Many D&D groups are made up of a core, tight-knit group of friends. Our group has members who have been friends for over 30 years and have been role-playing together for 20 or more. That friendship and camaraderie can lead the DM to think he knows what his players will do. Sometimes this is true. When I was in high school, I played with two guys that were so predictable I knew if they'd turn right or left at a fork in the dungeon. But this is the rare exception. I've found that the DM needs to be ready or anything. Assuming you know you your players well enough not to have contingencies ready is a common DM error. Regardless of what I think my players will do, I always have a "random encounter" ready just in case they do the completely unexpected. The alternative is to railroad your players to head in the direction you've prepared and not allow them the freedom to choose their own path.
3. Using too many monsters
The best encounters have a variety of monsters filling a variety of roles. In much the same way the best adventuring parties have a controller, defender, leader and striker, so to should the monsters. The down side to this kind of balanced encounter is that you have a lot of different monsters to keep track of. The error I make most often is mixing up the bad guys. I apply damage to the wrong monster or I look at the wrong defenses and tell a player he missed when he really should have hit.
One easy solution is to limit the variety of monsters you use when building encounters. This works from time to time, but it makes for boring encounters. A better solution is to know your limits and only use a number of creatures you're conformable controlling. It seems like such an easy and obvious way to avoid errors, yet DMs still populate their encounters with too wide a variety of monsters. Keep it simple.
4. Saying No
When I first read the whole "say yes" part of the 4e DMG I thought it was a waste of time. After all, didn't all DMs do this already? Did Wizards really have to spell it out? Apparently they did. And in retrospect, I'm glad they did. Thinking back on my numerous stints behind the DMs screen I realize that I say no a lot. I'll admit that I'm trying to say yes a lot more than I used to, but it's not always easy. In fact I don't realize I'm saying no until after the game. Seeing "say yes" in the print materials over and over again really has opened up my eyes and I find I say yes a lot more now then I ever did in previous editions of D&D.
5. Admitting when you're wrong
After you've made the error of Saying No comes this gem. Being the DM can be a rush. You're in charge of everything in the game other than the 4-6 PCs at the table. It's a power trip. The key is not to let that power go to your head. Some of my biggest regrets as a DM come from situations where I've been wrong and refused to admit it. Sometimes I genuinely didn't think I was wrong and in others I realized I was wrong but was too proud to admit that I made an error.
The lesson I've learned from this error is that as the DM you should be willing to take a step back and be objective. Remember that everyone is at the table to play a game and have fun. Although D&D is not a game that you win, player can feel like they've lost if they've had to argue with a bad call by the DM. A DM who argues over little details has to remember the fundamental reason for playing D&D – to have fun.
This is certainly not a complete list of my less than stellar moments behind the screen. But these are certainly among the biggest errors and the ones that have impacted my game the most. If reading about my mistakes helps you avoid similar issues in your games then humbling myself by admitting my imperfections was worth it.
What are some of the biggest errors you've made as a DM? Were you able to learn from the experience?

Looking for instant updates? Subscribe to the Dungeon's Master feed!