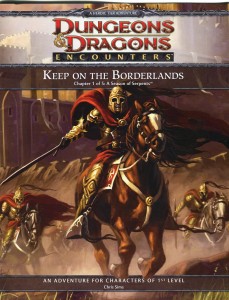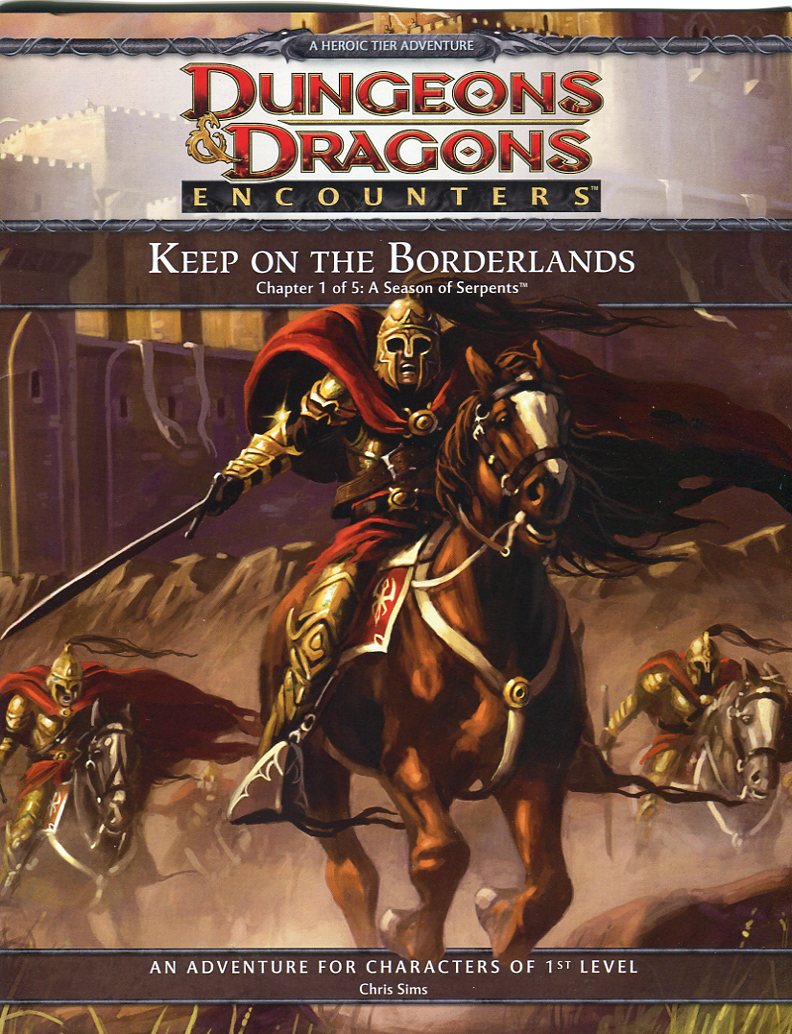 Beginning today all characters for D&D Encounters: Keep on the Borderlands have advanced to level 3. Wizards of the Coast encourages everyone to create their own character using D&D Essentials. However, for those players who don't have the time or resources (character builder) to create their own level 3 character, Wizards has provided six pre-gens.
What Wizards has not provided are guidelines for leveling up the pre-gens. So the Dungeon's Master team has created level 3 versions of all six pre-gens for your convenience.
You can download the characters individually or all six together in one zip file. We've also made the character builder files available for download so that you can equip the pre-gens with any magical treasure they might have acquired during the previous 16 weeks of adventuring.
Berrian
Male Eladrin
Wizard (Mage)
Level 3, Unaligned

Download (1.6 MB)

Eldeth
Female Dwarf
Fighter (Slayer)
Level 3, Good

Download (1.2 MB)

Hagen
Male Human
Cleric (Storm Warpriest)
Level 3, Good

Download (1.7 MB)

Merric
Male Halfling
Rogue (Thief)
Level 3, Good

Download (1.0 MB)

Quinn
Male Human
Fighter (Knight)
Level 3, Good

Download (1.0 MB)

Sola
Female Elf
Cleric (Sun Warpriest)
Level 3, Good

Download (1.6 MB)
Visit the Dungeon's Master D&D Encounters Archive for all of our ongoing weekly coverage as well as other great D&D Encounters articles and resources.

Looking for instant updates? Subscribe to the Dungeon's Master feed!
end here.