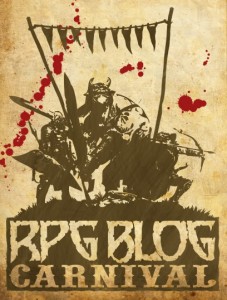 There are only a few days left to participate in June's RPG Blog Carnival: Memorable Characters Inspired From Real Life. The Dungeon's Master team wants you to look to reality for gaming inspiration. Create a memorable character (hero or villain) based on a real life person and provide guidelines for how this character might be used in an RPG.
The character you create should have a clear connection to the real-life person from which they were inspired. The person can be someone from the past or present, dead or alive, hero or villain. Be creative.
You can provide statistics for your character if you like, but it's certainly not mandatory. It's important to put your character into the proper context so provide an adventure hook (or two) explaining how a DM can use your character in their campaign. Bonus points for hooks and encounters that revolve around an actual event that occurred in the life of the person from which you drew your inspiration.
Once you've completed your article, be sure to leave a comment on the original post so we can include you in the round up. The upcoming long weekend in both Canada (July 1) and the U.S.A. (July 4) means that the RPG Blog Carnival round up will be a little bit later than usual. This is good news because it actually gives you a few extra days to create your memorable character and contribute if you haven't done so yet.

Looking for instant updates? Subscribe to the Dungeon's Master feed!