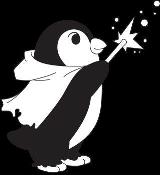 In just two short weeks gamers from all around the Greater Toronto Area (GTA) will get together to participate in the 4th annual SpellStorm gaming convention.
D&D will be well represented with tables offering Living Forgotten Realms (LFR) and Lair Assault. However, there will also be plenty of tables running a wide assortment of other games including Pathfinder organized play, old school games, board games and collectible card games.
Some of the Friendly Local Gaming Shops (FLGS) in the GTA have generously donated prizes. All attendees will have a chance to win prizes and giveaways throughout the weekend.
There are two adventures I'm particularly looking forward to at SpellStorm 2012.
The latest Battle Interactive, ADCP3-1 Swarm of Chaos, takes place all day Sunday. This two-round continuous-play LFR Battle Interactive is for character of both the Heroic and Paragon tiers (levels 1-20). It will likely take about 8-10 hours of play time to complete and is touted as being a combat-intensive adventure.
I will be running the new Lair Assault: Talon on Umberlee on Friday and Saturday. Bring your fully optimized level 8 PC with you and get ready to face one of the most difficult and challenging D&D adventures Wizards of the Coast has ever published for 4e.
No matter what you're playing at SpellStorm, don't forget to bring your own character of appropriate level for your game. Pre-generated characters will not be provided, but you're welcome to make a new character on site once you arrive.
Visit the Spellstorm (Warhorn) website to register for events today.
SpellStorm 2012
Friday, February 24, 1:00 p.m. – 11:00 p.m.
Saturday, February 25, 9:00 a.m. – 11:00 p.m.
Sunday, February 26, 9:00 a.m. – 6:00 p.m.
The Royal Canadian Legion 101, Long Branch.
3850 Lakeshore Blvd. West.
Toronto, Ontario, M8W 1R3
The location is easy to reach, right beside public transit, with available free parking and nearby fast-food. We'll see you there.

Looking for instant updates? Subscribe to the Dungeon's Master feed!