Today we're trying something new at Dungeon's Master – a webcomic that we're calling "Master of the Dungeon." One of our players, Matthew Domville, is a talented writer and artist who has been publishing his own webcomic, Cinema Bums, for over a year now. We've finally convinced him to branch out and do a D&D comic for us.
Today we present the first of what we hope are many D&D-themed webcomics by Matt based on situations that come out of our weekly D&D game. Help us convince Matt to become a regular contributor at Dungeon's Master by singing his praises in the comments below.
Be sure to check out Matt's other webcomic, Cinema Bums, a comic about movies and the folks who love 'em. If you enjoy his stuff be sure to leave him a comment and like his page.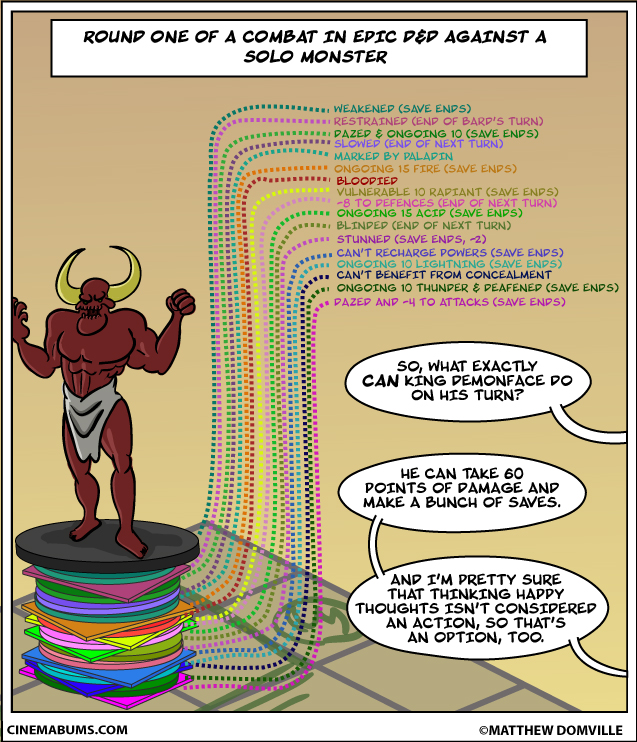 Looking for instant updates? Subscribe to the Dungeon's Master feed!