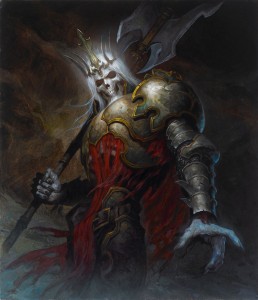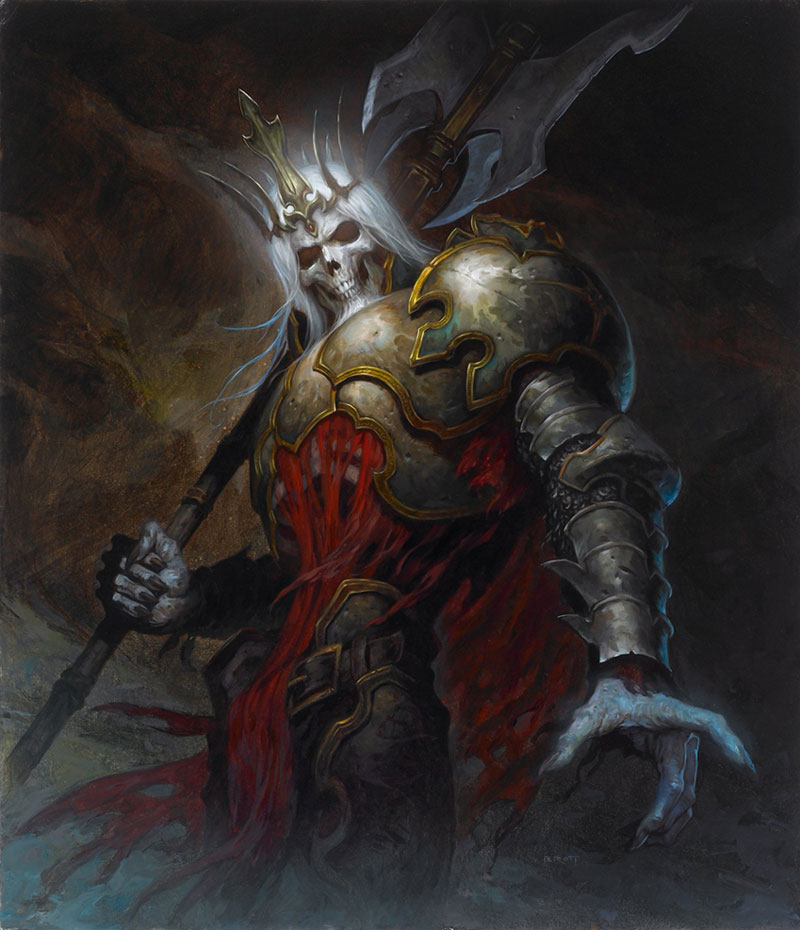 Becoming undead isn't something that many PCs aspire to; in fact I don't think it's an aspiration anybody aspires to. Death may be terrible and even unexpected, but why would anyone want to become undead? I guess it really depends on what kind of undead we're talking about and why the individual wants to extend their natural lifespan.
In most cases the transformation isn't by choice. An unsuspecting victim becomes undead because they were killed by some un-living creature. The most likely possibilities are that you were bitten or scratched by a Zombie, Ghoul, or Vampire before you died. If this happens to a PC it's game over for that character and time for the player to roll up a new one. The character's undeath is treated the same way as the character's death.
For players who really want to play undead characters they have to make that decision during character creation. They can play the Revenant or Vryloka races or they can choose the Vampire class. But if these options don't appeal to players, a willing DM might allow a few other options. After all there are intelligent creatures that deliberately and often willingly become undead, take the Lich and Mummy, for example.
It's assumed that a lot of the intelligent undead creatures took deliberate steps while they were alive to ensure that they could live on in undead form. Although D&D usually depicts powerful, intelligent undead as evil monsters, there is a good chance that before this villain became the undead entity the party is desperately trying to defeat he was a mortal being with a solid plan and a good reason for becoming undead.
By identifying the reason behind the transformation DMs can make intelligent undead more than a stat block. After all, the being likely lived for decades or even centuries before the PCs came along. Knowing what drove the monster to become undead will give him a personality and make him a more interesting opponent. It's even possible that the undead creature doesn't see himself as evil at all, and if the PCs ever discover his back-story they too may come to that realization.
With that in mind I've come up with 5 reasons intelligent undead became undead. I see these examples serving two different proposes. The first is to enrich the undead villain's background. The second is to act as adventure hooks. Are the PCs trying to help or stop the would-be Lich from becoming undead or willing to take steps to ensure it happens?
1) Find the Cure
We'd do anything to save ourselves or the ones we love. When a man that has lived a long and fruitful life is diagnosed with a terminal illness he faces death without regret. However, when he learns that this disease was likely passed down through his bloodline and that his family will one day face a similar fate to his own, he devotes his remaining time to finding a cure. He realizes that he may not live long enough to find the cure so he decides to take a radical step and deliberately seeks a way to become undead. This will give him all the time he needs to find the cure. If any members of his family fall ill he will transform them into undead creatures as well. His hope is that once a cure to the illness is found he can cure everyone and revive any who have become undead, including himself.
2) Thirst for Knowledge
Some people want to know everything. They read as many books as they can find, they study as many subjects as possible and try to talk with every expert they meet. This might be a selfish quest for personal enlightenment or it could be a desire to learn about something very specific. Many Wizards fall firmly into this category. They must know everything and won't let something as trivial as mortality get in their way. This is a common drive for those who become Liches.
Over time the desire for knowledge often becomes one with the desire for power. The scholar is no longer content with tales from books and knowledge of the world around him. The thirst for power and forbidden lore drive him to learn spells, rituals and anything else he can use to gain even more power.
However, the thirst for knowledge can be a noble purpose. Perhaps the scholar learns that in 500 years a great evil will return to the realms. It will take a long time to uncover a means to stop it so he seeks a way to extend his lifespan and becoming undead is the only answer. This transformation allows him to continue his research for centuries uninterrupted.
3) An Undead Guardian Angel
There's being a protective parent and then there's being an over-protective parent. When most of his family is killed a man decides to dedicate his life to protecting his few remaining heirs from danger. He takes steps to become an undead creature so that he can always be there, watching and protecting them. As his family ages and new generations are born the undead protector continues his signal goal – keeping his family safe. If the family knows he exists do they welcome him as part of the extended family or do they pretend he's not there, ignoring him and denying him direct contact? Maybe he faked his own death before becoming undead knowing that his family would object to his plan. Now so much time has passed none of his living heirs would even know he was once the family patriarch.
4) My Way is the Right Way
Some people believe that they are right. Nothing that you can say will dissuade them. And sometimes they are right. When a king or other ruler believes that he is the best hope for his people and his country he realizes that when he's gone they will face terrible turmoil. So he does what any good leader would do, he finds a way to stay in power forever. Unfortunately the only way to do this is to become undead. Some people may not like the methods but they'll ultimately agree with the results. By keeping such an important figure in power the country will remain prosperous forever.
5) In My Image
A weak and powerless nation has no hope. The people struggle to survive and the leaders lack the resources to implement change or make things better. A desperate man decides that radical change is the only way to make things better. When he discovers the means to become undead he takes it. Using this knowledge he transforms the people closest to him into undead as well. Eventually the undead start to outnumber the living and things really start to change. With everyone becoming undead the problems of old no longer matter. But what new problems will eventually arise from this sudden and unnatural change to the population?
Have you ever worked an intelligent undead's reasons for becoming undead into a campaign? Have you ever used an intelligent undea as a sympathetic villain  Have you ever allowed a PC to become undead and then continue adventuring?
Related reading:

Looking for instant updates? Subscribe to the Dungeon's Master feed!