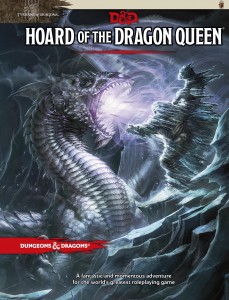 The PCs returned to the Dragon Cultists camp and began exploring the cave in which they believe they'd find treasure and dragon eggs. During the last session they faced Dragonclaw Guards, Violet Fungi, Kobolds, and Striges. This week they continue deeper into the caverns in search of stronger opposition and valuable treasure.
We continue to run five tables at Hairy Tarantula North in Toronto. We had one new player this week, keeping our streak of new players every week alive. One of the groups completed Episode 3 last week so they've decided to run some D&D Expeditions until the rest of the tables catch up.
I had six players at my table this week, all familiar faces – Halfling Rogue, Halfling Ranger, Elf Rogue, Tiefling Bard, Tiefling Warlock, and Dragonborn Fighter. All were level 3 except for the Halfling Rogue who is still level 2.

Actual Play Podcast at Hairy T North (Season 19 / Episode 3 / Session 2)
Play Now
|
Play in Popup
|
Download
{ 5 comments }