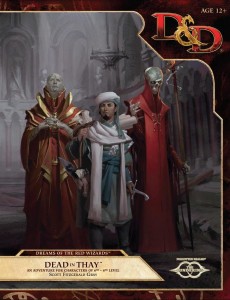 During our last session the party befriended Otyughs and released them into the Forests of Slaughter. After that we convinced a Beholder that we were not working with the Red Wizards and helped the Eye Tyrant escape the zone in which he was imprisoned.
This week at Hairy T in Toronto we had a great turnout. Table 1 (DM: Craig) had six players, table 2 (DM: Hillel) had five players, and table 3 (DM: Tim) had nine players. One of the players at table 3 was new to D&D Next but had extensive experience playing 3.5e.
At table 3 we ended up with the following party members: Human Cleric, Elf Cleric, Gnome Druid, Elf Druid, Halfling (Kender) Rogue, Warforged Monk, Tiefling Wizard, Gnome (undead) Wizard, and Dwarf Barbarian (my character).

Actual Play Podcast at Harry T North (Season 18 Week 6)
Play Now
|
Play in Popup
|
Download
{ 5 comments }