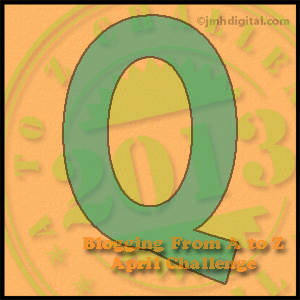 D&D characters are often described by their race, class and weapon selection. This is certainly a good start but without further details it paints a very bland picture. Throw in a theme and a background and now your character is really starting to separate himself from the pack. But is this enough?
In my experience the only reason player choose a background and theme for their character is to gain the mechanical benefits they provide. The fact that they've chosen to be from a certain place in the campaign world or that they had a previous occupation before becoming an adventurer rarely come into the role playing. These details that could make the character more interesting only serve to make them better when it comes to rolling the dice.
Rather than choose a background that won't make a difference to the way the character is played, why not look for a simpler way to make your character unique and memorable. I'm referring to character quirks. These are little details that help your character stand out at the gaming table. They provide absolutely no mechanical benefits or penalties; they're merely flavour for your character.
Throughout April Dungeon's Master is participating in the Blogging from A to Z Challenge. The challenge is to write a new article ever day in April, excluding Sundays. That's 26 articles over the course of the month. To make things even more interesting the title of each article will begin with a different letter of the alphabet. Today the "Q" is for Quirk as we look at ways to make characters more memorable and interesting.
{ 4 comments }