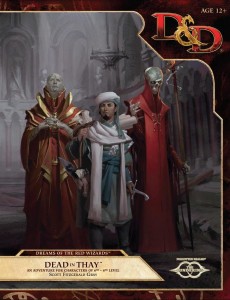 During the last session my PC travelled through four different sectors along side two different parties. My original party had a relatively easy time going from the Far Realm Cysts to the Golem Laboratories – one of the other parties at my FLGS did not have such an easy go of things. The party in the Temples of Extraction called for help via the telepathic circlet so I answered their call and joined them. This week we continued onward through the Temples of Extraction.
At Hairy T North we actually had to turn away players for the very first time. It seems that with summer upon us and the new edition of D&D coming out in just a few weeks more and more people are coming out to see what D&D Next is all about.
Table 1 (DM: Craig) had seven players, one new to our FLGS, table 2 (DM: Hillel) had seven players, and table 3 (DM: Tim) had eight players. I was playing at table 2 this week. My party consisted of the following members: Warforged Paladin, Human Monk/Bard, Elf Cleric/Wizard, Elf Cleric/Rogue, Drow Druid/Monk, Elf Ranger, and my Dwarf Barbarian/Rogue.

Actual Play Podcast at Harry T North (Season 18 Week 7)
Play Now
|
Play in Popup
|
Download
{ 3 comments }