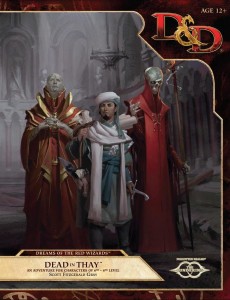 This week we tried something a bit different and a bit off-script as we approached the end of the adventure. The idea was sound but the execution was not as smooth as we'd hoped. It made for a memorable adventure but not for the reasons we'd expected.
At Hairy T North this week we ran four tables. We had three players who were at D&D Encounters for their second time and one players new to D&D and public play. At the beginning of the night the tables were pretty evenly divided up. Table 1 (DM Craig) had six players, table 2 (DM Hillel) had four players, table 3 (DM Tim) had six players, and table 4 (DM Derek) had six players.
Normally I list off which characters are in my party. I'm going to wait and do it later because the tables merged and the parties reformed about 10 minutes into the session. What is important to note is that we have a disproportionate number of Mages at our FLGS giving the parties access to a lot of Fireballs.

Actual Play Podcast at Hairy T North (Season 18 Week 10)
Play Now
|
Play in Popup
|
Download
{ 8 comments }