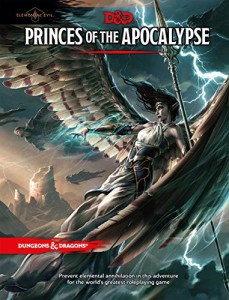 Our story picks up a few days following the events in the Tomb of Moving Stones. The PCs have once again proven to the people of Red Larch why they deserve the title of heroes. Following their subterranean adventures in the last session there were still some unanswered questions regarding what they found in the caverns. They also still had a score to settle with some of the local merchants who had sent the PCs into an ambush a few weeks before.
Unfortunately our story took a bit of a detour. We've done a great job of growing the public play program at our FLGS and we've expanded into three groups from two. One of the players from my group volunteered to step up and become the DM. He's been doing a great job running D&D Expeditions adventures so we felt it was time to get him to be a full time D&D Encounters DM. He took over my table since he already knew all the players, their characters, and the intimate details of the story so far. That allowed me to take on the table of newbies.
This week at Face to Face Games in Toronto my table had five players. Three were new to D&D Encounters, one had played a single session a few weeks earlier, and one was a vet I borrowed from my old table for one session. The party shaped up like this: Elf Wizard (new), Human Fighter (new), Dragonborn Rogue (new), Dwarf Fighter – greatsword (one game), and Dwarf Fighter – hammer (veteran).
I decided to just start them at the beginning of episode 3 so that the tables all remained more or less at the same spot in the story. This meant I had to provide a quick recap of the important plot points and introduce the new players to Red Larch. I dropped most of the threads that my previous group left dangling to keep things as simple as possible.

Actual Play Podcast – Episode 3, Session 1 (Face to Face Games)
Play Now
|
Play in Popup
|
Download
{ 0 comments }