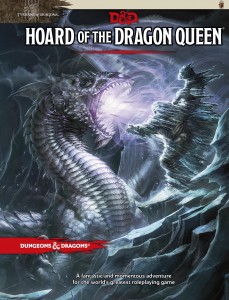 The PCs thought they'd tricked a Cultist into vouching for them and fast-tracking them to membership in the Cult of Dragons, instead they were put in irons and forced into servitude. However, they escaped and now wander the camp in search of the missing Monk, Leosin Erlanthar.
Our sessions at Hairy Tarantula North in Toronto continue to draw huge numbers. We had over 30 players this week. All five DMs had their hands full with tables at maximum capacity. My party of seven has shown remarkable stability and consistency week to week. The only change to the group this week was the return of a player who'd been off subbing in for an ill DM last week.
My table had the following PCs this week: Halfling Rogue (1), Tiefling Bard (2), Drow Sorcerer (2), Tiefling Warlock (2), Elf Rogue (3), Dragonborn Fighter (3), Halfling Ranger (3).

Actual Play Podcast at Hairy T North (Season 19 / Episode 2 / Session 3)
Play Now
|
Play in Popup
|
Download
{ 8 comments }