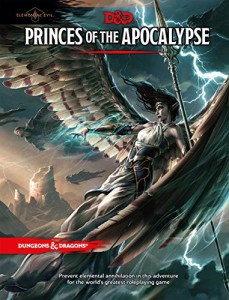 We ended our last session with the heroes defeating the bandits. There were 12 bandits in total, but the party of seven still made short work of them. Now it's back to Red Larch to see what other trouble they can get into.
We ran two tables at Face to Face Games in Toronto, both full with seven players in each group. We're still struggling to find a DM or convince any of the current players to take a chance as the DM.
My group had many familiar faces, but a few people were running different characters this week. Two wanted to try something different and one just forgot his real character so he used a pre-gen. We ended up with the following composition in our party: Human Sorcerer (Wild Magic), Elf Bard, Goliath Bard, Half-Orc Barbarian/Druid, Dwarf Fighter, Human Monk, and Halfling Rogue.
{ Comments on this entry are closed }