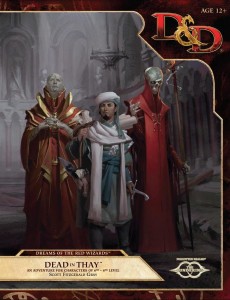 Last week's session finished with a bang – literally. One of the PCs removed the broken blade from Baazka's heart and the Pit Fiend rewarded the adventurers by destroying the Bloodgate. The PCs heard shrieking filling their minds as the Bloodgate was about to explode. The mental assault caused the PCs to lose consciousness, but those wearing the telepathic circlets heard a woman's voice. "The nexus is collapsing in a cascade, but we can control it! Hold on!" The heroes were teleported to safety and blacked out.
This week we had a great turnout at Hairy T North in Toronto. We ran three tables: table 1 (DM: Craig) had five players, table 2 (DM: Hillel) had seven players including one player new to our store but not new to D&D, and table 3 (DM: Tim) had seven players including me. I also acted as the coordinator.
The table I joined played all of last season together under this DM. They have a shared history and their characters really know each other well. Although one of the other tables only had five players, I really wanted a chance to play with this group. The party consisted of the following PCs: Tiefling Wizard, Elf Ranger, Human Cleric, Human Wizard, Warforged Monk, and Halfling (Kender) Rogue. I played a Dwarf Barbarian, a character I'd brought from level 1-6 during the first three parts of Ghost of Dragonspear Castle.

Actual Play Podcast at Harry T North (Season 18 Week 2)
Play Now
|
Play in Popup
|
Download
{ 8 comments }