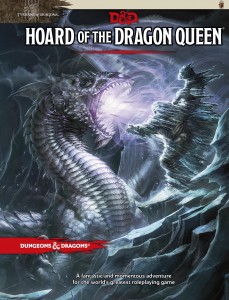 The town of Greenest is under attack. Kobolds and members of the Cult of the Dragon are ransacking the town, accosting villagers, and setting building on fire. In the sky a Blue Dragon continually swoops towards the keep, blasts it with his lightning breath, and flies away. Fortunately a band of adventurers arrived in time to help the locals and fight the evil Dragon Cultists.
During our last session the PCs had their share of entanglements with the forces on the ground, but they made short work of the aggressors. When the PCs reached the keep Governor Nighthill pleaded with them to help save Greenest. The two priorities were securing the mill and capturing a cult lieutenant so they could interrogate him to learn why this attack was happening. The PCs agreed to help and used a secret tunnel to leave the keep undetected.
Our numbers for D&D Encounters continue to grow as 5e attracts more players. We had four more brand new players as well as the return of a few regulars. We had 33 players and 5 DMs this week at Hairy Tarantula North in Toronto. I ran a table with seven players; five who were at my table last week and two new players. One new player was brand new to public play but very familiar with D&D. The other brought a level 4 PC who'd already completed the Starter Set adventure Lost Mines of Phandelver. The party broke down like this: Halfling Ranger, Halfling Rogue, Human Fighter (level 4), Dragonborn Fighter, Drow Warlock, and two Tiefling Bards.
{ 8 comments }