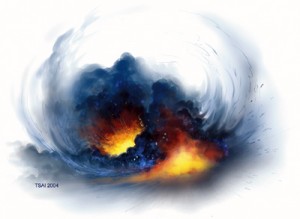 The Mournland is one of the great mysteries of the Eberron campaign setting. It was created by some arcane accident that will never be explained. One of its more intriguing elements are the living spells that now haunt the land. Representing the spells being cast at the time of the Mourning, these spells gained some semblance of sentience and attack when the opportunity is presented.
Eberron is the campaign setting that the Dungeon's Master team uses for our home game. During a recent stint of encounters the party was investigating strange disturbances that mirrored the effects of the Mournland. In an attempt to keep the party off balance and provide them with a new challenge, some some new Living Spells were created.
The monsters that are listed below have gone through some play testing. The Living Magic Missiles used to do a substantial amount of damage and has been adjusted down to a more reasonable level. I hope you enjoy them and look forward to hearing how you may work them into your own campaign. Original Living Spells designed by Bauxtehude (Liam Gallagher).
Living Magic Missile
Heroic Tier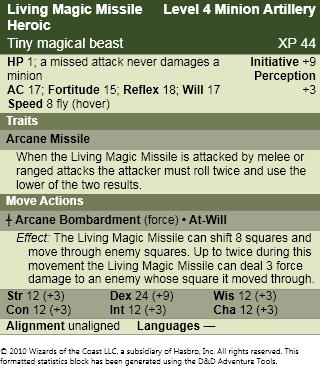 Paragon Tier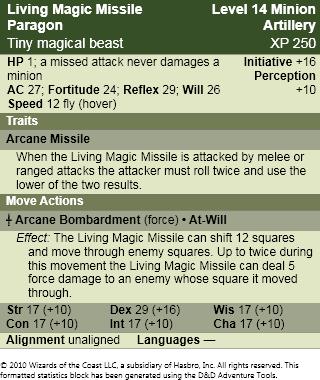 Epic Tier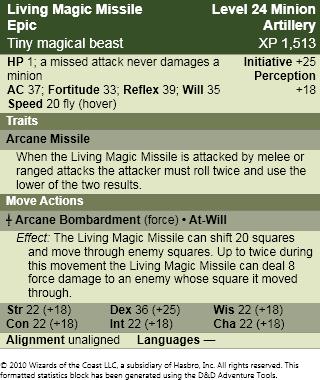 Living Greater Hammerfall Step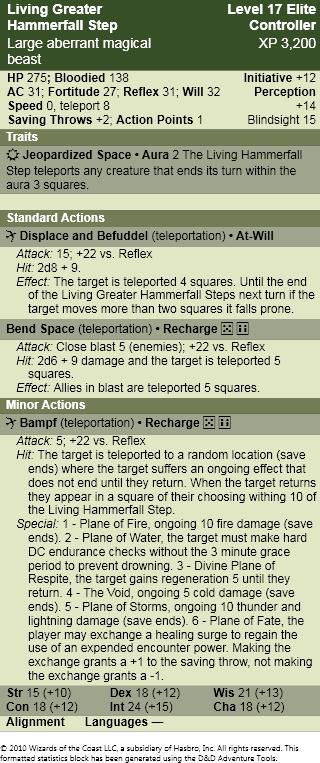 Living Flaming Sphere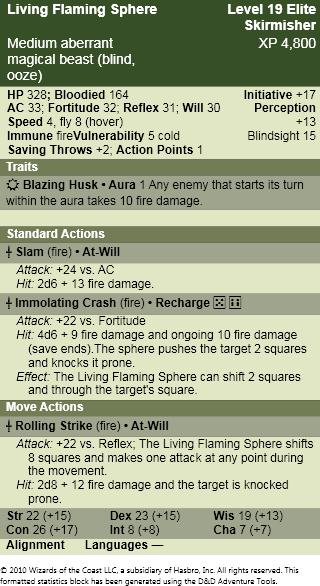 Have your experimented with custom monsters in your campaign? How was the experience received by your players?
Related Reading:

Looking for instant updates? Subscribe to the Dungeon's Master feed!