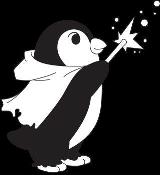 Attention Toronto gamers, Spellstorm is coming again this February. This is your chance to play some D&D, try some new games and meet other gamers in your community. I attended last year's Spellstorm and it was a lot of fun. If you live in the GTA or can make the trip to Toronto in February, you're in for a great weekend of gaming. Whether you're new to role playing games or you've been playing all your life, Spellstorm caters to everyone's varying levels of experience.
Here are all the details about Spellstorm 2010.
Spellstorm 2010
February 19 – 20, 2010
Toronto, Ontario, Canada
Start Time: Friday, February 19, 2010, at 2:00 p.m.
End Time: Saturday, February 20, 2010, at 11:55 p.m.
Location: Ryerson University – Oakham House – 55 Gould Street
Spellstorm is back for its second year! Once again at Oakham House, Ryerson University, Spellstorm is the only Toronto area convention that puts gaming first. Come join us February 19-20 for 5 slots of tabletop gaming fun and keep your eye on this space as games are confirmed – remember to sign up here to reserve your seat at your game of choice. It's a small venue and a lot of interest.
Confirmed already is the usual breadth of RPGA Living Forgotten Realms Adventures, for all levels of characters. If you are new to RPGA play you'll need a character but you can download the character generator demo for free from Wizards of the Coast
New this year: We'll have a representative for Steve Jackson games! They'll be running demos both days and you'll be able to get all your Munchkin fix.
We also have some Pathfinder games confirmed.
There will be more to come and we are always looking for interested GMs as well as players. If you think you would like to be involved with Spellstorm as a GM, DM or in some other capacity please email Stephanie for more information.
See you in February!
Note to LFR DMs: You can sign up to DM slots through Warhorn, but it will be up to Dominic (LFR event manager, Spellstorm head marshal) to approve your judging slot, so you may be removed or re-assigned to another level adventure, depending on your prior experience. If you wish to be a judge and have not judged for Dominic previously, please email Dominic with your request.

Looking for instant updates? Subscribe to the Dungeon's Master feed!