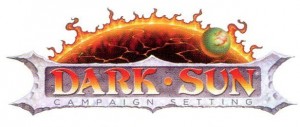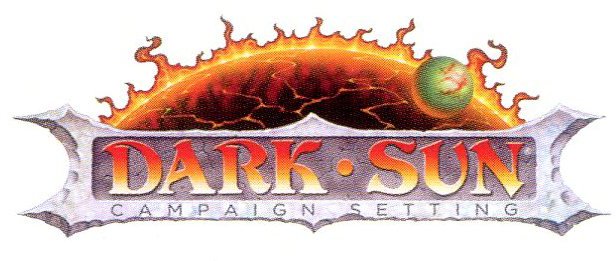 D&D Encounters Season 2 is going to be set in Dark Sun. The adventure, Fury of the Wastewalker, runs for 15 weeks from June 9 through September 15. Players must use one of the pregenerated level 1 characters provided. Here's the description of the adventure.
Fury of the Wastewalker
On a trade road to the city-state of Tyr, a caravan is assaulted by a deadly obsidian shardstorm, forcing the survivors to band together and navigate the wastes to safety. But the force of nature that destroyed the caravan is under the malevolent control of the being known as the Wastewalker, who will stop at nothing to see the end of those that escaped his initial wrath. Can the heroes reach the Ringing Mountains before it's too late? This season of D&D Encounters uses pregenerated 1st-level characters specifically designed for the adventure play experience!
We'll be sure to keep you informed as more information on D&D Encounters Season 2 becomes available.
Visit the Dungeon's Master D&D Encounters Archive for all of our ongoing weekly coverage as well as other great D&D Encounters articles and resources.

Looking for instant updates? Subscribe to the Dungeon's Master feed!