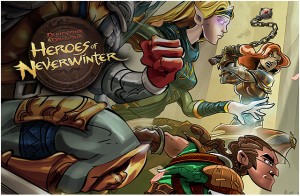 Dungeon's Master has 100 beta codes to giveaway for the Heroes of Neverwinter D&D Facebook game.
Getting a code couldn't be easier, simply comment on this article telling us in 2 or 3 sentences what makes 4e Dungeons & Dragons a great game. Please keep your response to 2 or 3 sentences.
Only the first 100 responses will receive a code. Only one (1) code will be provided per person, please don't waste my time by commenting twice. Instructions on how to activate the code will be included in the Email you receive with your code.
Beta codes will be Emailed between Sunday and Monday, so please be patient.

Looking for instant updates? Subscribe to the Dungeon's Master feed!