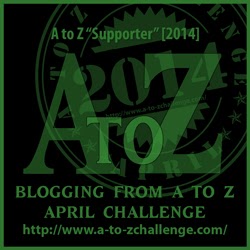 It's that time of year again; time for the Blogging from A to Z Challenge. The challenge is to write a new article ever day in April, excluding Sundays. That's 26 articles over the course of the month. To make things even more interesting the title or theme of each article will begin with a different letter of the alphabet. So on April 1 the article will begins with A, on April 2 it will begin with B, and so on all the way to the Z article on April 30.
Last year was the first time we participated in the Blogging from A to Z Challenge and I think it went remarkably well. If you missed it I encourage you to go back and check out the 26 great articles we published during last year's challenge (see The Blogging from A to Z Challenge 2013 Round Up.)
This year we've decided to do things a little bit differently and go with a common theme to tie all 26 article together. The theme is adventure hooks. That's right, every day in April (excluding Sundays) we'll share great, new adventure hooks that you can use to spice up or even kick off your next campaign. The great thing about adventure hooks is that they can work for any edition of D&D whether you're planing 4e, D&D Next, or even one of the classic editions. At the end of the month we'll collect all 26 articles in one easy to download PDF for your convenience.
In addition to the Blogging from A to Z Challenge we'll continue to provide our ongoing weekly coverage of D&D Encounters, as well as a preview of Dead in Thay should we get our copies before the end of the month.
April should be a great, and busy, month for us here at Dungeon's Master. Be sure to visit every day to check out our latest contribution to the 2014 Blogging from A to Z Challenge.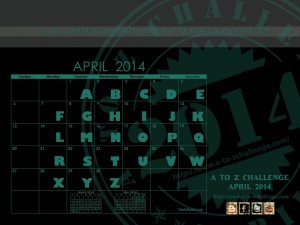 Be sure to follow me on Twitter (@ameron_dm). I'll Tweet the title and link to each article we post in April to ensure you don't miss a single one. You can also subscribe to our feed and get every article sent to your email or feed reader.

Looking for instant updates? Subscribe to the Dungeon's Master feed!