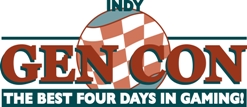 The best four days in gaming is less than a week away. To say that I'm excited is an understatement. I'm literally counting the days and hours until I arrive in Indianapolis. I'm not especially wild about the 10 hour trip in the car from Toronto, but I'll have two buddies along for the ride so that should keep things lively.
This will be my eighth consecutive year attending GenCon. Each year seems to be better than the year before. I'm sure that my familiarity with how things work and my growing list of gaming friends are both contributing factors. If you're heading to GenCon I encourage you to find me so we can meet in persona and perhaps even play a game together.
For those arriving in Indy Wednesday at a reasonable hour, please come and join us as we'll be gathering to play board games late into the night. Tweet or email me.
Dungeons & Dragons 5e
Since his is the official launch of 5e D&D we wanted to make sure we got to play everything. So we decided to splurge and go for the All-Access Pass. It's $150 price tag was a bit steep but we figured the convenience factor of having a designated seat and the same DM for all the games would be worth the extra expense. We've since learned that we will be getting special goodies with our All-Access Pass. The runour is that we'll be getting a 5e PHB, possibly signed by the creative team who put it together. If we're really lucky we might also get the Hoard of the Dragon Queen hardcover adventure as well.
We chose the morning track for our All-Access Pass which means that we've got D&D from 8:00 a.m. – noon from Thursday to Saturday. We also get to play in the D&D Epic that runs Saturday afternoon. If things work out as well as I expect them to I think we'll be getting the All-Access Pass again next year.
Thursday, August 14
8:00 a.m.
RPGA1460378
Secrets of Sokol Keep
Friday, August 15
8:00 a.m.
RPGA1460378
Shadow on the Moonsea
Saturday, August 15
8:00 a.m.
RPGA1460378
Defiance in Phlan (Parts 1-4)
Saturday, August 15
6:00 p.m.
RPGA1460378
Corruption in Kryptgarden
Friday, August 15
7:00 p.m.
ENT1459893
Dungeons & Dragons: Tyranny of Dragons Launch Party
We weren't sure if we'd get any kind of special passes for this event with our All-Access Pass so we booked separate tickets just in case. Either way this should be a fun gathering.
Dungeons & Dragons 4e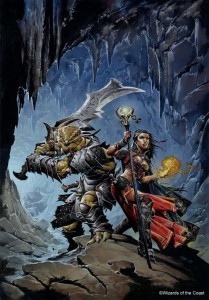 Thursday, August 14
1:00 p.m.
RPG1460652
Tactics & Tomfoolery
From the description this is basically a level 16 Lair Assault. We're supposed to make the most bad-ass, powerful, optimized characters we can dream up and the DM will spend 4 hours trying to kill us. As this will likely be the last time I'll play 4e I figured I might as well go out with a bang. I've got two kick-ass characters ready to run the gauntlet. Both are based on characters I actually played from levels 1-20 so there's no mystery in how they'll work once the rubber hits the road. Now I just have to decide which one I want to use.
Seminars
Every year at GenCon I try to attend at least a couple of seminars. Some are better than others, but they're free so you get what you pay for. I found this year's offering a bit underwhelming. I'm not sure if that's because I've already been to so many seminars over the past few years or if there just aren't that many great seminars that sound like I'll find them worth my while.
Thursday, August 14
7:00 p.m.
SEM1454024
Mythology in Roleplaying
Join Jeff Richard from the Moon Design team to discuss using Mythology to enrich your roleplaying world, and your gaming sessions.
I've always been a fan of classic mythology so I figured why not check out this seminar. Of all the things on my schedule this is the one I'm most likely to blow off. But If I do make it I'm sure I'll enjoy the experience.
Friday, August 15
1:00 p.m.
SEM1452848
How to Run EVIL Campaign
Everyone's favorite paladin killers are back! For the second year, we're spreading the word on evil. We'll discuss playing evil characters, evil social settings, and more! Come to the dark side.
I've run my share of evil campaigns with mixed success. I'm always open to new ideas and suggestions. Let's see what these guys have to offer and how I can incorporate their tips into my next evil campaign.
Friday, August 15
4:00 p.m.
SEM1460129
Storytelling in the Realms: Tyranny of Dragons & Beyond
Join Chris Perkins, Ed Greenwood, and R.A. Salvatore to discuss what makes great stories and adventures. Learn about the origin of the Tyranny of Dragons story and get a hint of future D&D stories.
If you're as invested in the official stories of he Realms as I am then this is a must. Between D&D Encounters, D&D Expeditions, and my thirst for D& Novels I don't see how I could miss this seminar.
Board Games
Over the past few years my love of board games has gone from enthusiastic to over the top fanatic. I currently have just over 100 board games in my collection and every time I play a new game I like I have a tendency to purchase it. It's a sickness; I just can't help myself. Game are just so much fun!
This year at GenCon I'll be playing a few of my favourite games in ways that I just can't play them at home: tournaments and mammoth style!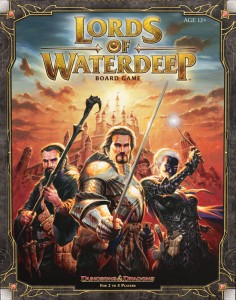 Friday, August 15
2:00 p.m.
BGM1460499
Lords of Waterdeep World – Championship Entry Rd
Over the last year this has become one of my top 5 favourite games. I've taught it to all my fiends. even my wife has come to thoroughly enjoy this game (mainly because she constantly beats me when we play). So it's time to shut up and put my money where my mouth is and see just how well I stack up against other hard-core gaming nerds. I am a bit worried that most of my competitors have played this on their iPad (something I don't have) and have learned a few tricks by playing online so often. Wish me luck.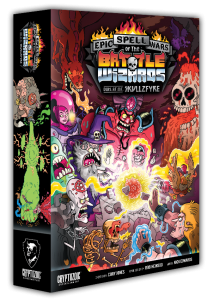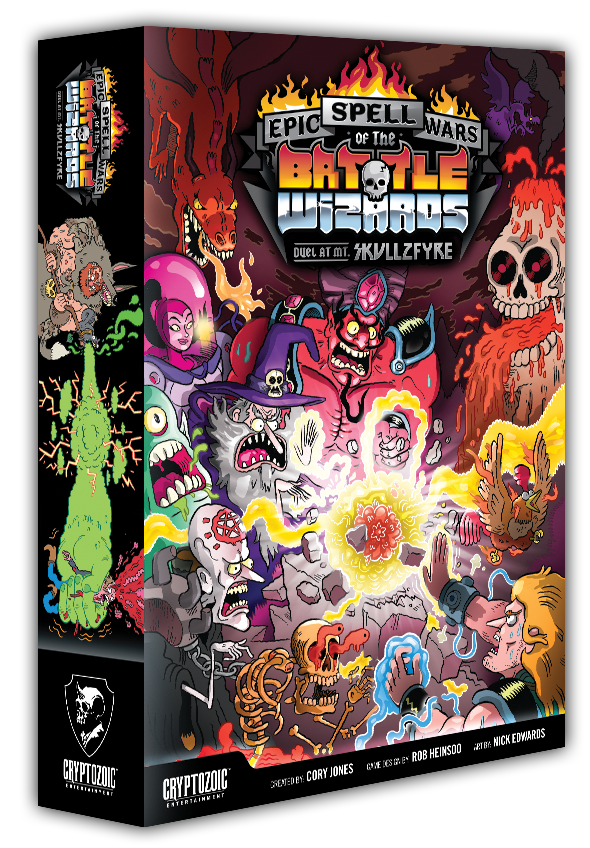 Saturday, August 16
3:00 p.m.
BGM1463284
Epic Spell Wars Tournament
I'm not a big "card game" guy. I prefer my games to have boards. When I think of card games I'd rather play the kinds you find in a casino where real money is involved. Yet I have developed a fondness for Epic Spell Wars. It's a favourite among my home game group and even when I get terrible cards and lose horribly I always have fun when I play. So I decided to see if playing in a tournament would heighten the experience for me. So much of this game comes down to luck of the draw and knowing when to admit defeat and hope for a better hand next round. We'll see how my card game skills hold up to real competition.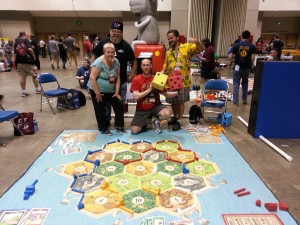 Sunday, August 17
10:00 a.m.
BGM1463173
Mammoth Settlers of Catan
Despite the flack the original red box Settlers of Catan gets from hard core gamers, I still enjoy it and place it in my top 5 games. But I'll admit that after playing it so many time it can get repetitive and dull. This is why I took the opportunity to try playing Mammoth Catan last year at GenCon. It's the same game but the board the size of a small room. The pieces are gigantic and the dice are as big as your head. This was one of hte most fun times I've ever had playing Catan (I won when I played last year, by 1 point to the guy in the yellow shirt). I couldn't resist playing this again this year.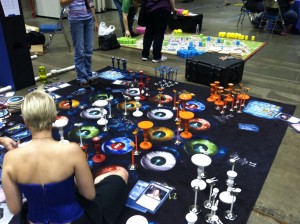 Saturday, August 16
1:00 p.m.
BGM1463284
Mammoth Star Trek Catan
Since I'd already tried regular Catan on the Mammoth board I figured I might as well give Mammoth Start Trek Catan a go this year. We don't play this variation that often but we have found that the character card make the games a lot more balanced and the scores a lot closer. Traditional strategies don't always work with character cards in the mix. Hopefully My experience playing on the Mammoth board last year will give me an edge in the Mammoth Star Trek board this year. But I doubt it will.
Social Media
GenCon is all about meeting other games and trying new games. If you're going to be at GenCon this year let me know and maybe we can meet up and play a game together? The best way to reach me is through Twitter (@ameron_dm). I'll be Tweeting throughout GenCon so you'll know exactly where I am and what I'm up to during the best four days in gaming. See you there.
Are you going to GenCon this year? What are you most looking forward to? What should I check out in the limited amount of free time I've got available?

Looking for instant updates? Subscribe to the Dungeon's Master feed!