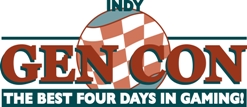 It's that time of year again. The time when gamers everywhere realize there's only two short weeks until GenCon. Ah, GenCon. The Best Four Days in Gaming. It's more than just a motto, it's the absolute truth! GenCon is awesome. And it begins in exactly two weeks.
This will be my 8th GenCon and I'm expecting great things this year. Even though I'm planning to spend a great deal of time playing D&D I've also got other fun and exciting things on my schedule and today I'm going to tell you all about them.
Dungeons & Dragons
Some people see GenCon as a chance to break away from the usual and try all sorts of games they'd never normally play. I see a lot of wisdom in taking that approach, but that's not what I choose to do. For me this is a vacation so I want a certain level of ensured gratification. I want to make sure that at least half of my time is spent doing things I know I'll like. At home I generally run the D&D adventures at my FLGS, so when I get to go to cons I prefer to play. It's the only time I actually get to play with the other DMs from my FLGS at once.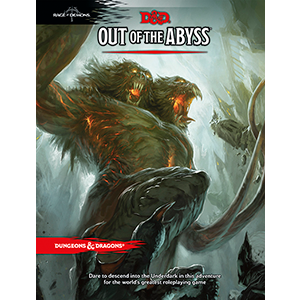 Last year we got the D&D All-Access Pass. By paying a bit more up front, we got reserved seats for all the D&D adventures including the D&D Epic. We also got copies of the new PHB and Monster Manual (2 months before the street date I might add). This year we opted for the All-Access Pass again. This gets us four D&D games: 1 Elemental Evil Expedition, 1 Rage of Demons Expedition, and both D&D Epics. Each year the pass-holders get some swag and this year we anticipate we'll all get copies of the Out of the Abyss adventure.
I've also slotted two other Expeditions adventures into my schedule, but I may blow them off if I find something else better to do at that time.
Board Games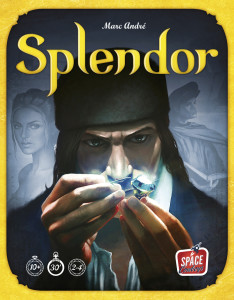 In the past few years I've become a super, hard-core, board game guy. I've always loved board games, but my interest and passion for board games has hit the stratosphere in the last year. My current favourite boards game is Splendor so I couldn't pass on the change to play in the Splendor Tournament. I've already played in a local tournament and came in first place. My hopes and expectations are high.
Seminars
I will be conducting a seminar for Baldman Games at this year's GenCon. Baldman Games (the organization that coordinates all the D&D AL events at GenCon) has created a DM scoring/ranking program called the Herald's Guild. To advance you need to run adventures, get positive feedback from the players, and attend the training seminars. They asked me to write the seminar Herald's Guild of DMs: DMing 201: Running D&D in Public which I'll be running twice at GenCon. Hope to see you there.
Zombies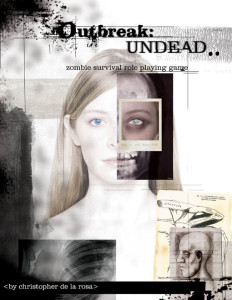 I'm a pretty big Zombie enthusiast. I've always wanted to play a Zombie Apocalypse RPG, but I've never been able to get my home group on board. A few years ago I picked up the rules for Outbreak: Undead, an excellent and simple Zombie-themed RPG. I also attended a seminar conducted by the game's designers when the book was first launched. They did the who thing in character as if the Zombie Apocalypse had already happened. It was the best commercial for the game I could imagine. This year I managed to get into two slots for Outbreak: Undead.
What Else?
These are just the things I've got pencilled in so far. I'll likely spend a few hours roaming around the Vendor Hall. There's always plenty of excellent swag available and very competitive prices. I'll also spend time walking around the board game areas watching demos, playing new games, and talking to other board gamers about what they like.
Social Media
GenCon is all about meeting other games and trying new games. If you're going to be at GenCon this year let me know and maybe we can meet up and play a game together? The best way to reach me is through Twitter (@ameron_dm). I'll be Tweeting throughout GenCon so you'll know exactly where I am and what I'm up to during the best four days in gaming. See you there.
What are you most looking forward to playing at GenCon this year? Do we have any of the same events? Want to meet up and say hi at the Con? Leave us your comments below.
[jetpack_subscription_form title="Looking for Instant Updates?" subscribe_text="Subscribe to the Dungeon's Master Feed for up to date info from your favourite D&D site." subscribe_button="Sign Up Now"]